Numerology
Expression number 7 (7, 16/7, 25/7, 34/7, 43/7, 52/7)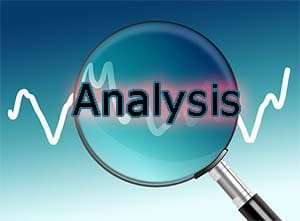 This number tells those people born under it to enhance and verify their way of thinking, analytical capabilities and general improvement of their minds while seeking truth. It is recommended to draw logical and complete analysis. Not a single thing should escape your understanding. To maintain that, you will have to spend a lot of time deep in thought, testing yourself, your inner powers. This also means to be alone for a long time.
You're the one that is actually interested in finding the real truth, hidden paths and senses. You ought to be acknowledged with the things you undertake at full. You're naturally good at technics or science. Religion and the occult are also of your sphere of interests. You follow great wisdom and secrets. This gives you fine chances to become an excellent teacher, psychologist or a deeply involved servant of religion. You have some kind of obsession when trying to find out something. You wish to reveal all the secrets and would dig really deep to find the truth. You can namely shake off all the foundations to reach your goal.
You prefer operating with different devices or methods, and commonly, even the closest people of yours, don't really know you. When you will be mature, you will lead a very peaceful way of life. You adore laboring alone, without following the directions of other identities and keeping to your own preferences and speed of development. There's some difficulties about you and emotions. You aren't emotional and you don't seem to plainly understand them.
You are a real perfectionist and reach out for positive things. Logic rules you and you always try to rationalize your life. You are quite practical. At times, your rationality makes you almost fully emotionless and when some emotional situations take place, you commonly experience great difficulties managing them.
Too great inflows of the energy of the number 7 may induce negative aspects. Oftentimes, you lack trust in other folks. You can be too self-involved, concentrating only on your own dealings and forgetting about the outer world and people in it. Try not to be so deep-contained in yourself. Thanks to that reason, you are usually not capable to quickly adapt to rapid alterations. You also lack patience and may be extremely critical.
Expression or Destiny number

Expression number
Your full name at birth, including the first, middle if you have one and you last names derives an expression number. Normally it is the name on your birth certificate.

Minor Expression
There is such thing as the Minor Expression number. This is based on your name that you are currently using, the name you use to introduce yourself.

Personality number
Your true nature, which is your personality number, is like a narrow hall to a great room which does contain your true nature.

Heart's desire number
Your heart has a desire which has come from the vowels in your name.

Karmic lessons
There are such things as Karmic Lessons. These are found when you find which numbers are missing out of all the letters in the full name at birth.