Numerology
Personality number 1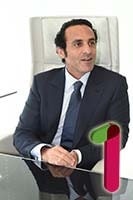 You have warm, powerful and positive vibe. As a person you are composed and sensual. You are rarely afraid of something new and easily solve the troubles in your life, demanding others to have the same approach. In clothing pay attention to smaller details, they will emphasize your personality. Elegant clothing will point out your advantages, but will make the total look composed. You spend lots of time in official clothing, and you need to add some colors to your wardrobe. You try to adapt the trends to yourself, keeping your individual style.
Though it differs from your personality, you may be overweight. Pay attention to strict lines and straight cut in clothing. It will help you maintain the silhouette that shows off your best sides.
You are innovator and produce your own ideas. You know that some things are worth of risk taking and you often do so.
You need to be a softer as a person. You are quite obstinate and often narrow-minded to the ideas and views of others. People may be afraid of your strict attitude. If you stay as aggressive as you are, weak people will always be by your side, which need you to do everything for them.
---

Personality number
Your true nature, which is your personality number, is like a narrow hall to a great room which does contain your true nature.

Expression number
Your full name at birth, including the first, middle if you have one and you last names derives an expression number. Normally it is the name on your birth certificate.

Minor Expression
There is such thing as the Minor Expression number. This is based on your name that you are currently using, the name you use to introduce yourself.

Heart's desire number
Your heart has a desire which has come from the vowels in your name.

Karmic lessons
There are such things as Karmic Lessons. These are found when you find which numbers are missing out of all the letters in the full name at birth.