Numerology
Personality number 2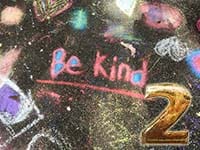 You are kind-hearted and a little bit shy. People admit that you are amiable and have joyful disposition. You are in your comfort zone and people easily communicate with you.
You like tidiness in your flat and in your clothing. You are a fan of comfy clothing and soft textures of fabric. You need to refuse from fabrics with glimmer, as it makes you naïve and childish. Don't be afraid to experiment with your style and try something brighter for yourself. It will look harmonious with the person you are inside. You are open-minded and kind person, but it doesn't mean that you cannot show your passionate side. You will attract your soulmate with your intelligence and kindness, however, you are still exciting physically.
You need sport not to lose weight, but rather to keep your body and muscles toned and in their best shape. People admit that you are caring, sincerely interested in their life and ready to help. You provide others the most important feeling - the feeling that they are important and needed.
Number 2 are strongly affected by the atmosphere around. As a child some events made you shy, and with age this inner shyness haven't gone. You are touchy and easily hurt by the words of others.
You hate arguing and shouting, it is better to talk without excesses of emotions. People see your desire for everything to be in harmony, as it is rare nowadays. Keep an eye on the projects others offer you to take part in. People make a huge mistake, when they underestimate you. Though you are shy and kind, you are intelligent, witty, intuitive and stronger than many of them.
People are jealous of your sense of beauty. As you tend to harmony, it reflects on your clothing and good taste.
---

Personality number
Your true nature, which is your personality number, is like a narrow hall to a great room which does contain your true nature.

Expression number
Your full name at birth, including the first, middle if you have one and you last names derives an expression number. Normally it is the name on your birth certificate.

Minor Expression
There is such thing as the Minor Expression number. This is based on your name that you are currently using, the name you use to introduce yourself.

Heart's desire number
Your heart has a desire which has come from the vowels in your name.

Karmic lessons
There are such things as Karmic Lessons. These are found when you find which numbers are missing out of all the letters in the full name at birth.