Numerology
The Numerology of popular brands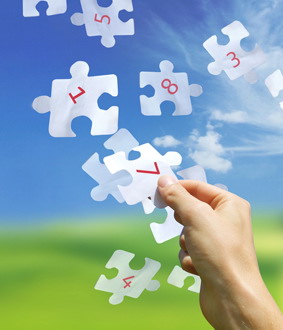 Numerology review of popular brands, companies and projects.
Starting new project? Before doing this, check your brand meaning by numerology.
Let's look into distribution of name numbers and their meanings.
1
+ Leadership, freedom, action motivator.
- Aggressive, egocentric, dependency upon the conditions and the surroundings.
Microsoft
YouTube
Msn
Sony
2
+ Collaboration, closeness, kindliness
- Nervousness, shyness, coyness.
Red Cross
3
+ Self-expression, optimism, imagination.
- Overstatement, lack of direction, scattered powers.
Siemens
Nestlé
Ferrari
4
+ Order and coordination, practical, pragmatic. Well-built sense of order and morals.
- Caught up in detail, stubborn permanent opinions, sluggish in some activities.
Facebook
Skype
Disney
5
+ Creative, innovative, ambitious plans, innovative and imaginative ideas.
- Frustration, impatient.
Apple
AT&T
Nintendo
Pixar
6
+ Liability, Comforting, Notable responsibility, socially oriented, balanced.
- Persistence, intrusive, tends to narcissism.
Toyota
IBM
Wikipedia
Intel
eBay
LinkedIn
7
+ Excellent analyst and researcher, technical and inventive.
- Secreted motives and suspicions, aloof, silent or sarcastic at time of arguments.
Walmart
Google
Virgin
BBC
Amazon
Twitter
8
+ Materialistic approval, achievement; striving for success.
- Excessively ambitious, absence of humanitarian instincts.
PayPal
9
+ Sincerely friendly, charming, imaginative expression.
- Scattered interests, careless about investments.
Hasbro
Colgate
Hewlett-Packard Company
General Motors
So… All of these brands, companies and services are successful :)
P.S. The Most important for your project is The Day of startup!