Numerology
Birthday Number 21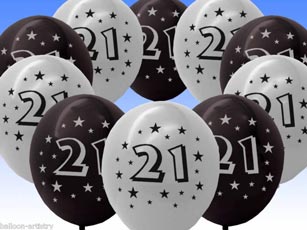 This is the Number of transformation. The one born under Number 21 has to pass the transformation of his personality, understand himself and come to the understanding of the higher laws of the universe. Doing this, he will be based on his deep experiences from the past lives, to realize who he was. He will look into the depths of his subconscious mind in search of his true personality and direct his glance to the other worlds, to know the height of his soul.
People of number 21 are characterized by a great creativity and dedication. They are able to enter the new spheres of feelings and being itself. Many of them are interested in the ancient history, myths, philosophy, issues of life and death, they like to discover different aspects of life. In their early age this people are sometimes naive, which brings them pretty much of confusions. Gaining new experiences, they become more reasonable and legible. In the same time the height of their moral requirements will not be reduced.
Their idealism will just have a shade of practicality. Often people born under Number 21 are guided by the instinctual impulses, in the same time they believe in predestination. In other words, they are doing what they believe is right, but in the same time they take life as it is. They are very sociable, easy to get along with people. In their presence everyone feels good. They respect opinions of the others and feel what the other people need. In love, they are passionate, sincere, faithful and romantic. Family values ​​are also very important in their lives. People of number 21 can constantly feel the inextricable link with their loved ones, caring and being attentive to them. They like to think and analyze everything. Understanding the essence of any problem, they penetrate deeply inside, gather information, carefully think about it, make a plan of action and strictly follow it.
They need to develop themselves and their talents in order to make as much as it is possible in their lives. Stagnation gradually depletes all their talents and abilities. People of Number 21 must learn to focus their energy and direct it to solve a specific issues.
Emotional characteristics
Their emotional life can really be called saturated, as they have all qualities of the Number 2 and all energy of Number 1. They need spiritual and physical communication. Although they are not as strong as the Numbers 1 and 3, they are still stronger than Number 2, and they also need physical satisfaction. Sexually they are not weak, with a high tendency to romance. This makes them a good lovers, as they react to both: the spiritual and physical sides of their partners, and if the partner is not very sexy, they can satisfy him in both ways - spiritually and physically. They have a pretty good appetite, not being too demanding, and their ability for the spiritual communion makes them more interesting.
As we already mentioned above, people of Number 21 are getting along pretty well with almost anyone, because they have magnetism and energy of Number 1 and sensitivity of Number 2. These people are intelligent and they are always trying not to offend others, but their pessimism can be annoying, and they may lose friends, if they will go too deep in it. On the other hand, they have a tendency to dictatorship under the influence of Number 3 and they like everything to be done, as they want. Their partners and followers should be their supporters at difficult times.
This Number is quite a contradiction, and spouses of such people need to feel their mood and react accordingly. 
People born under the Number 21 usually are lucky because they have a happy combination, which includes Number 1. They should stay away from the negative thinking and imposing their views. If they manage to do it, then a big success is guaranteed, because they have intelligence and energy. The only thing they need - a well developed will and confidence.