Numerology
Birthday Number 28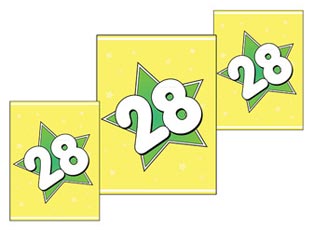 The wide world view and the sense of responsibility are inherent in these people. Those born with Number 28 possess a deep analytical mind, their rational approach to business is giving them success in anything they do. They are able to develop excellent plans, organize and direct people. For the carriers of Number 28 it is easy to cope with the difficulties and achieve their goals.
People of this Number have an excellent business skills, they evaluate their success as a set of financial accomplishments and wealth. They are extreme in everything they start. Assertive, energetic, ambitious and determined. In relations with other people and in achieving their own goals, they are straight and persistent. Despite the desire for independence, they usually easily find their place in the team. They like to assert their individuality in a strong team of associates.
Usually people with Number 28 are competent in their field and are respected by others. They appreciate the serenity and comfort, especially at home. Many of them are self-sufficient and arrogant, tend to rule. They like to overcome life's difficulties. In an effort to implement their own ideas, can be stubborn and rigid. Thanks to the creative approach, people of this Number are able to achieve a great financial success. They need to identify their priorities in life, real responsibilities, and organize their life to achieve the main goals.
Emotional characteristics
These people are very interesting, intelligent and sensitive. They are also very responsive to the environment and have a good imagination. They can become good artists. They are also very ambitious.
In matters of heart and friendship people born with Number 28 are loyal and friendly. They do not impose themselves to anyone. They do not dominate, but are well aware of what they want. They are soft and gentle, and usually it is easy for them to convince others. They are very smart and always need a spiritual stimulus. Relations with them should be equally spiritual and physical. If there is no spiritual communion with the partner, they may get bored.
Sexually it is a strong number, and their partners must be strong. Sex for them is as important as the spiritual and emotional side, and an excess of one does not replace the lack of another.
These people are usually popular and have a great influence on the others. They usually get their way, not being tyrants. They are sincere and loyal, they have a lot of old friends and they always broaden the circle of the new ones. Usually people of Number 28 have a good marriages, but for them intelligence is the main feature of their partner. If the partner is not smart enough, they suffer because their mind is just as strong as their body.
28 is quite a complex number, since it contains Numbers with different properties. Number 2 - the main figure for all Numbers from 20 to 29 - is soft, supple and dependent on others. Number 8 - gives a magnetic personality, it is very attractive to the opposite sex. The sum of digits - 1. This is a commander with the energy and initiative.
This is a solid Number, very confident, quite able to withstand almost any difficulties. It is necessary for people of Number 28 to deal properly with uncertainty, which is easy to do, having a strong personality of the Number 1. They should cultivate patience - not everyone is able to understand things at once, so it is always better to explain once again, than to fight. It is better to patiently endure hardships. In the end everything will be fine.